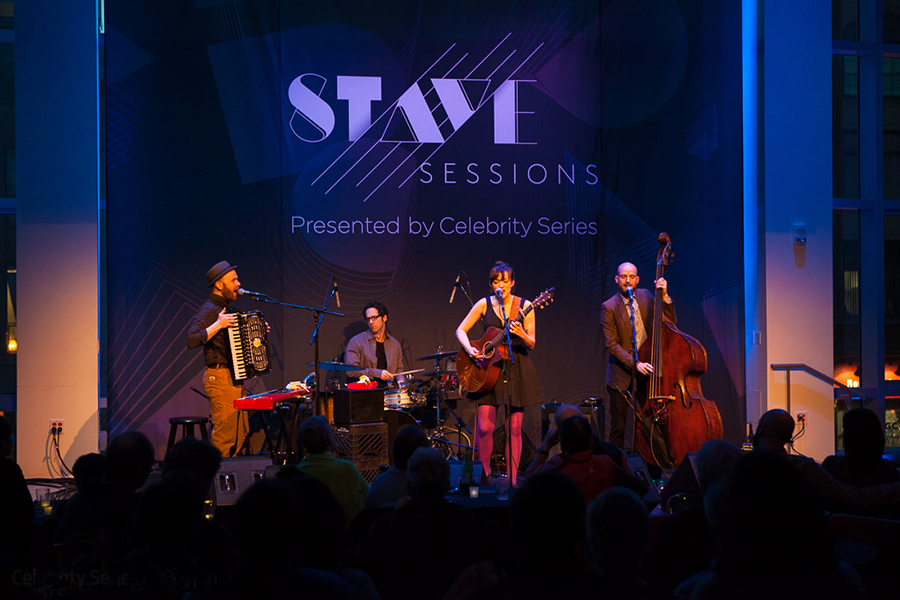 Client: Celebrity Series
Date: March 2015
Responsiblities: creative direction, branding, digital design, hardware fabrication
Reintroducing an old brand to a young audience.
In 2015 I had the honor of working with some talented colleagues at Mullen to create a brand from scratch. The infamous Celebrity Series of Boston are best known for coordinating world-class talent to perform book readings and ballet performances in the city. This year they were launching a new concert series targeted at a very different audience. We helped them figure out how to resonate.
This project was a true fresh start. We were tasked with naming, branding, promoting, and designing everything from the tickets to the event space itself.
The design work is self-evident for its versatility and polish, but the piece I'm most proud of is the interactive poster series. We wanted Bostonians to connect with the artists and get a taste of what the show had in store. So I fabricated an entire promotional poster run that would ultimately blanket the city and come to life with the touch of a button.